History of the "Food for Life" foundation

It all began back in 1972, when A. C. Bhaktivedanta Swami Prabhupada, the founder-acharya of the International Society for Krishna Consciousness, saw children who had to fight with street dogs over scraps of food to maintain their lives. He sad: "Look how hungry they are. God is our father. Where there is a father, children should not starve. No one within ten miles of our temples should go hungry".


In 1974 the International Society for Krishna Consciousness organized a special program for serving free meals, that soon became the Charitable Foundation "Food for Life".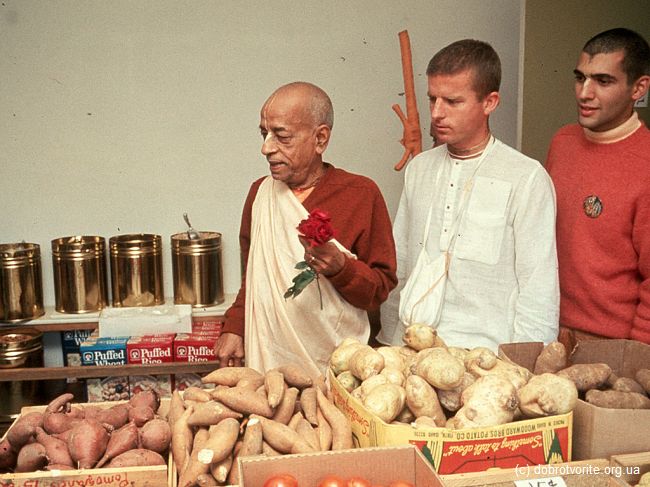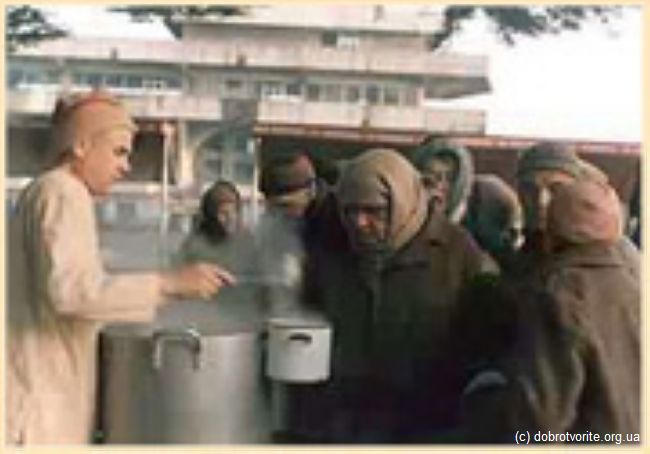 This foundation is known for its selfless volunteers, who work even in the hottest spots of our planet. They were among the first to respond to earthquakes in Spitak (Armenia), Neftegorsk, West Bengal and Sakhalin. They also provided food in war zones in Sukhumi, Chechnya, Ingushetia and Yugoslavia.


This is how a devout wish to help others finds strength and power in service to people in need. Why? Because at heart every person has a sincere desire to help others in difficult times. The charitable foundation "Food for Life" has been helping successfully for many years. Nowadays "Food for life" is a global network of local charitable organizations. And it is a good evidence of effectiveness and sincerity of our work.


History of the "Food for Life" foundation in Ukraine
In Ukraine the charitable foundation "Food for Life" began its activities in Kiev in 1993. The initiative was immediately supported by local authorities, they provided entire dining room at 29 Turov street for the free use of the foundation. From 2000 to 2008 the dining room has moved to 2 Novomostitskaya street.
Since our founding in Ukraine, more than 30 centers were opened to distribute free food and more than 1.5 million of free vegetarian meals were served. The largest centers are in Kiev, Dnepropetrovsk and Simferopol.

In Kiev we deliver hot meals to poor people on a minibus every week and also regularly conduct annual charitable events.


If you have a desire to contribute to this noble project and to see how if feels to give selflessly please visit our page What you can do.